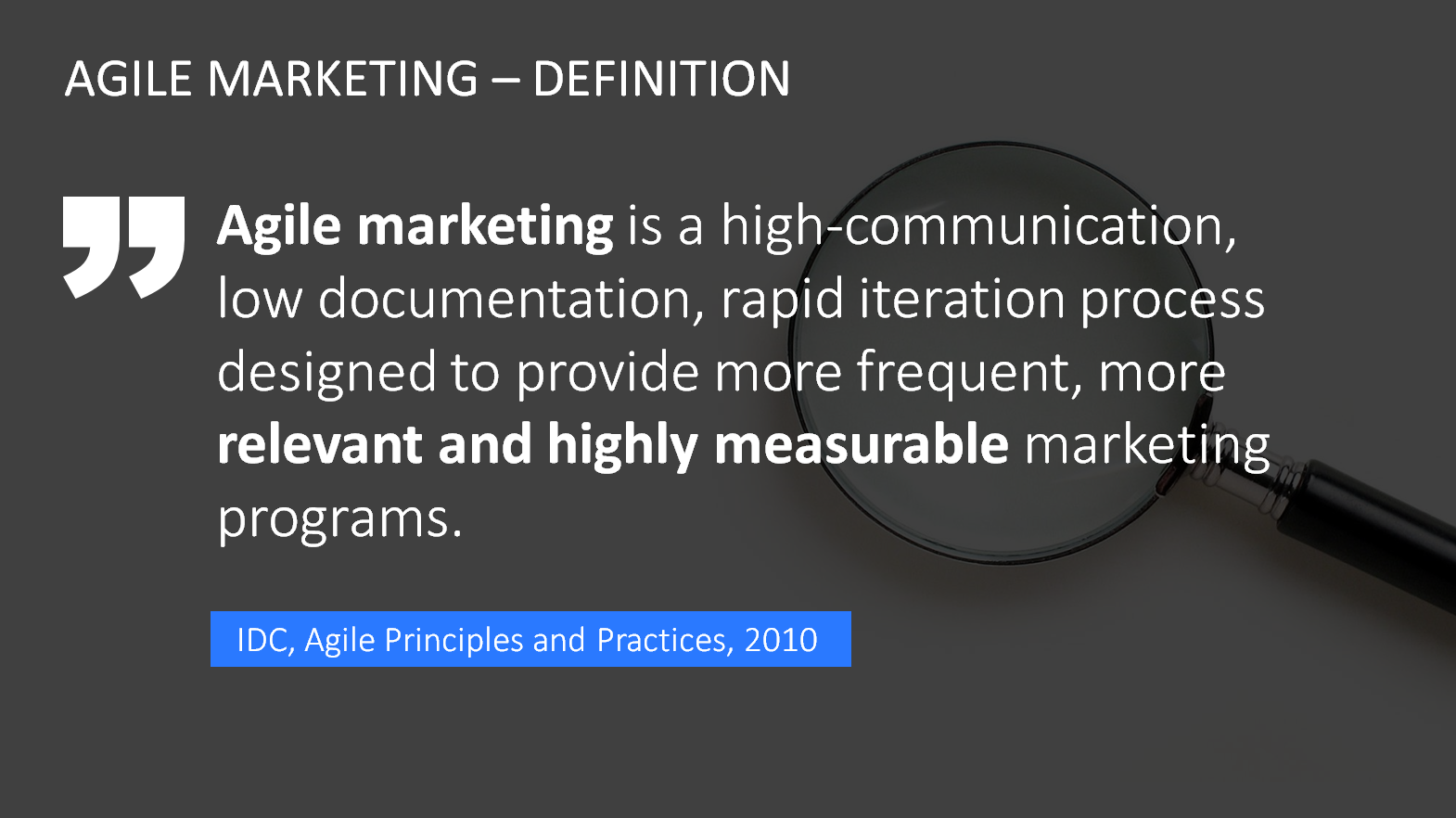 A roadmap for agile marketing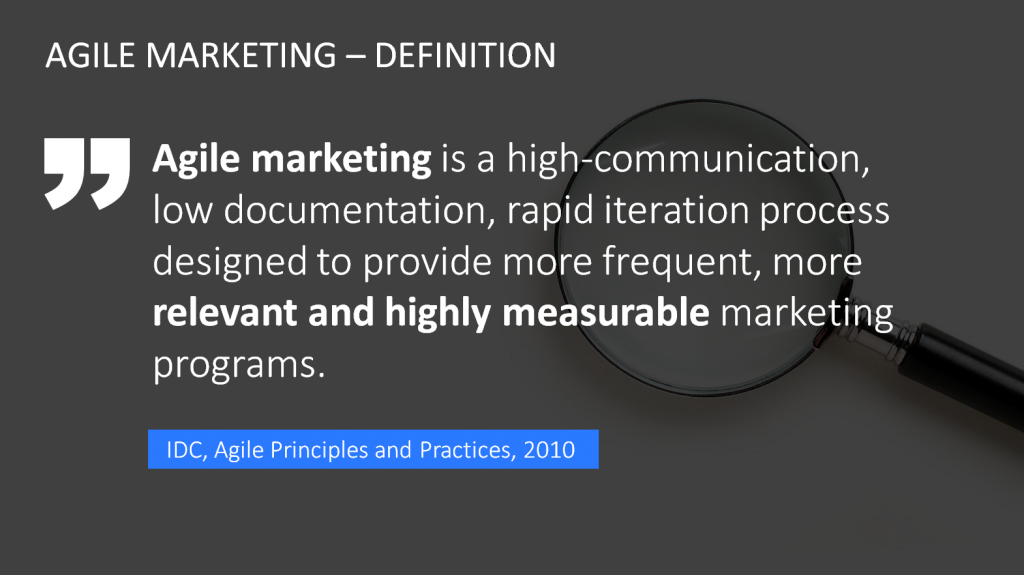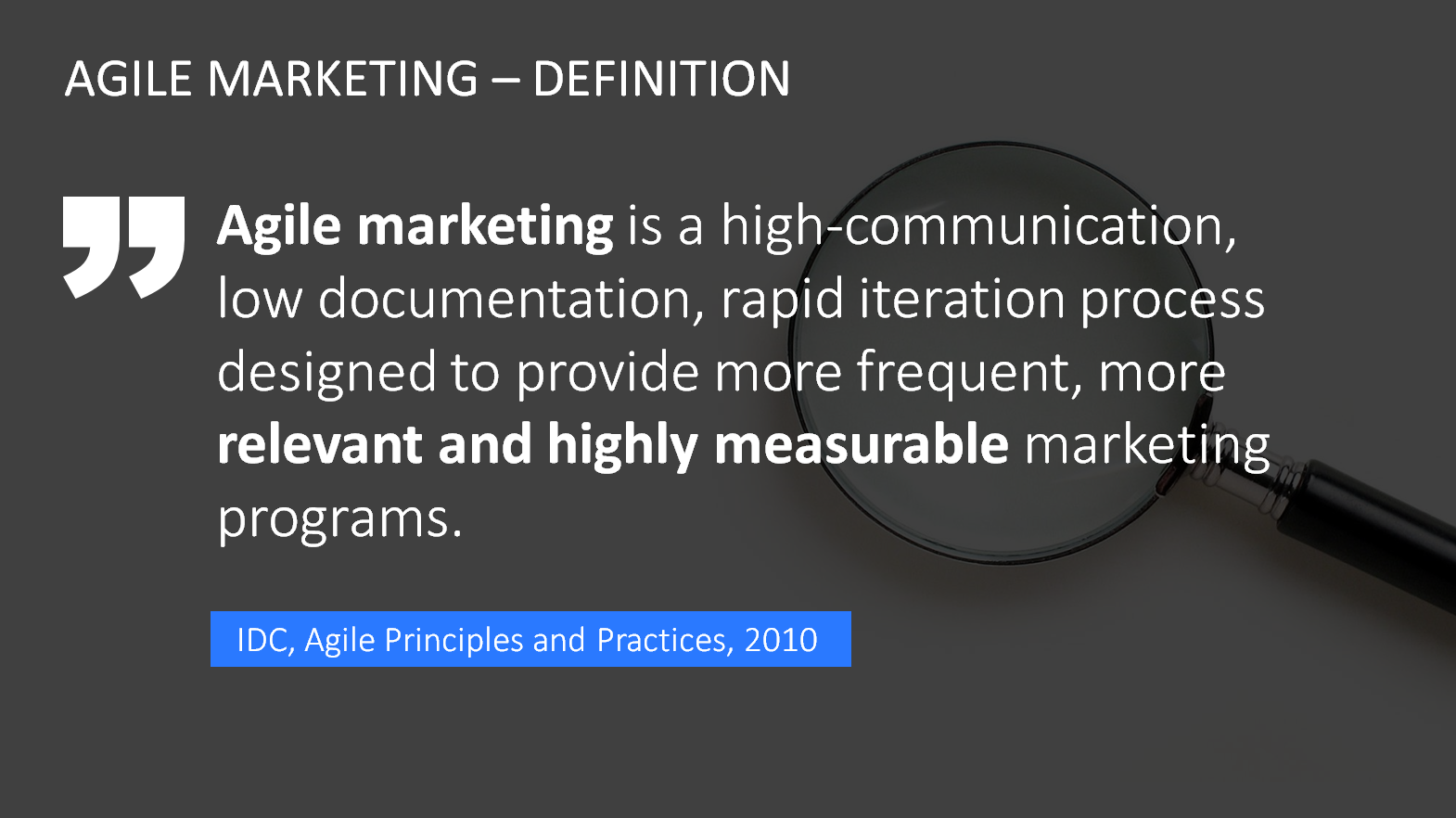 This is a brief outline, in terms of an always on presence, and how you can work with your marketing in an agile, data driven way. For the customer journey you can use the see – think. do care template I've made, or any customer journey template that suits you.
See this as a roadmap for ongoing work that you can add and subtract to. The purpose of this is to give you an idea of how to get started and what can be included in the scope of agile marketing activities.
The timeframe between the different evaluation points can be 2-4 weeks, depending on the scope of what you are doing and the amount of data and traffic you need to evaluate.
---
Step 1
Define what you want to achieve

Ensure tracking is implemented on your website – so that when the visitors land on your website – you can measure what they do there

Create a KPI framework that is designed around your customers journey –  not how you want the customer to interact with you (see think do care)

Identify KPI's within the journey to measure performance from a holistic perspective and for each channel you start with and your own website, newsletters and so forth – and how you are going to evaluate them in each stage (first click conversions – versus last click/attribution) and messages  




In the think and do phase – narrow it down to micro moments
Step 2
Ensure you got the content and creative to support the marketing set-up


Start with a selection of your bought media channels (always on)- distribute the budget for each channel along the customer journey 



Launch and gather test data for an amount of time which is specific to what you are doing – can be 2-6 weeks – depending on purpose, volumes etc.

Evaluate you content – to identify content gaps.



Step 3
Evaluate and take action on findings




Re-distribute budgets for increased ROI and balance within the customer journey channel map 



Start A/B testing and add this to the process

Adjust andy landing pages, messages/creative (based on CTR, what converts and so forth), call to actions, banners etc  




Distribute findings within the organization 

Start with re-targeting from identified key pages on your website with reflecting marketing messages for each



Step 4
Evaluate and take action on findings – adjust messaging & creative, content, redistribute budgets, add or remove marketing channels along the customer journey

Adjust the re-targeting to take it to the next level


Start CRO initiatives on conversion flow
Step 5
Evaluate – refine and optimize the entire marketing set-up