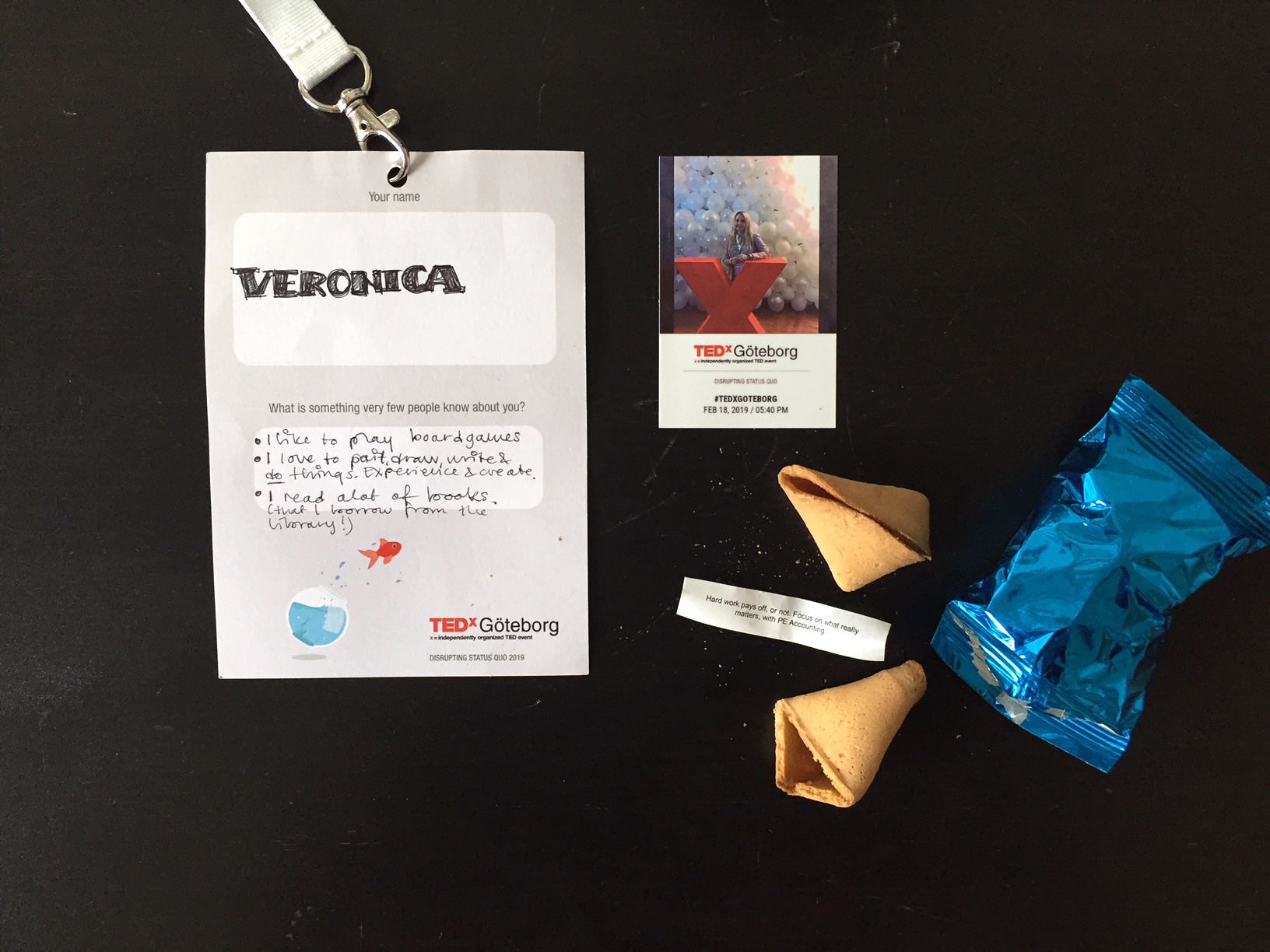 Disrupting Status Quo at TEDx Göteborg
A TEDx event never leaves me unaffected. This event was no exception, especially with the subject du jour. I was equally as much taken aback as I was inspired by the speakers at the event. I learned new things about the society I've grown up in, I was amazed by courage, thoughts and subjects from personal, societal to world disruptors.
I like to be challenged and going to TEDx definitely delivers a challenge to my perspectives and what I think I know, but it also awakens something inside of me. As I said, TEDx seldom leaves me unaffected.
I left the day looking at the world differently, that's for sure. But what affected me the most was the people. Not only the speakers, the openness of the attendees, from the woman next to me to people you exchange brief words with in passing. Nods, smiles. I appreciate that. I've had many interesting conversations with strangers at TEDx events.
I'm really grateful – but most of all, I left feeling very hopeful for the future. The first time I visited a TEDx event in Göteborg there was about 300 attendees in the audience. This time it was 750. The event is growing and I'm very grateful for all that work that must go into such a large scale production. From the venue, tickets to coming up with and taking care of the speakers. A well-orchestrated event, that affects so many people in a positive way.
For me, disruption is closely linked to hope. Hope about people coming together, hope about people making a difference, hope about education and new advancements within science.
Talking about hope, one day, I dream about and I hope that I someday will be brave enough to stand on that stage, to share something that I hope can help, serve, inspire and educate others to view the world from a different perspective. We can all dream and we can all have hope for our future, I sure do. But right now I'm just happy being on the sidelines, cheering other on.