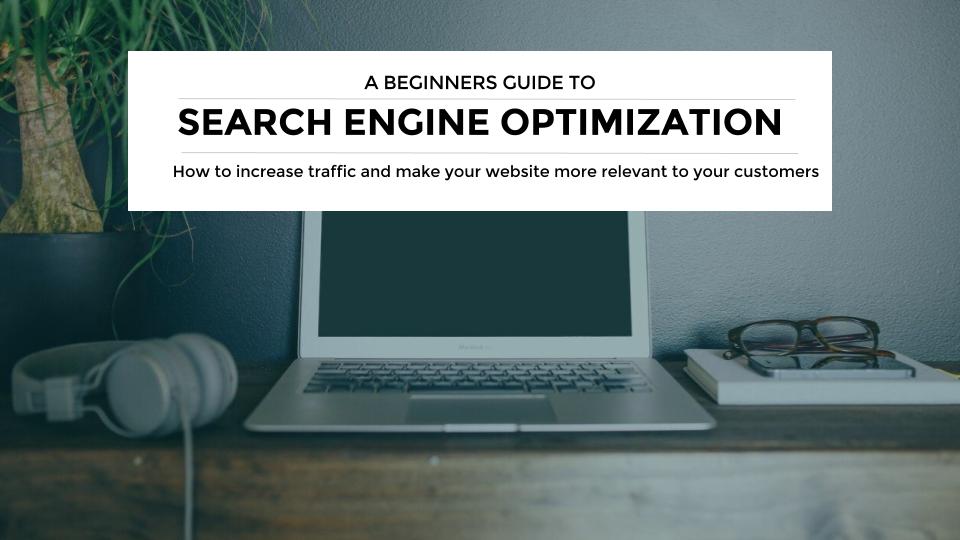 A Beginner's Guide to Search Engine Optimization
"Google now processes over 40,000 search queries every second on average, which translates to over 3.5 billion searches per day and 1.2 trillion searches per year worldwide."
– Source = Google (!)
Who this article is written for:
This article covers the very basics of search engine optimization and is written for beginners, who already have a website that they need to optimize for their visitors and in doing so search.
This article will focus on anything you can do with your own website, or ask a website administrator and/or developer to help you out with on a very basic level.
What is search engine optimization?
Search engine optimization is a way to improve your website so that you will rank higher in the organic listings for Google, Yahoo or whatever search engine is important to you and your target audience, market and/or business.
The improvements you do, are all centered around a set or a specific keywords and/or phrases. The better you optimize your website for the chosen keywords and phrases, the higher up in the organic results listings for searches relevant to that, your website will appear. Thus you will gain more visitors to convert to customers or leads.
So how does it work?
There are five main parts of improving your website for search engines, they are as follows:
Technical – how the code is structured, how your URL's are generated, server load and response time, along with meta descriptions and CSS and so forth
Mobile – that you have an adaptive/responsive design or a mobile version of your website, load time and user friendliness  
Structure of your website – how you have create your pages and organize them, categories tags etc
Content  – such as where you place keywords in your copy, alt tags on images, how you name images, downloads, inbound links on text etc
Amplification of content –  link building, many times referred to as off page "optimization". Which means what sites link to yours, what keywords they use in the link text and what page they link to. As well as social media counts. To simplify – see it as online PR.
This article will focus on anything you can do with your own website, or ask a website administrator and/or developer to help you out with on a very basic level.
The basic principles for improving your website for search engines is actually quite simple, see your website pages as a newspaper page, you have an appropriate titles with keywords and follow up with an intro text, usually slightly bolder to entice the reader and then your body text contains your keywords, strategically placed where this makes sense.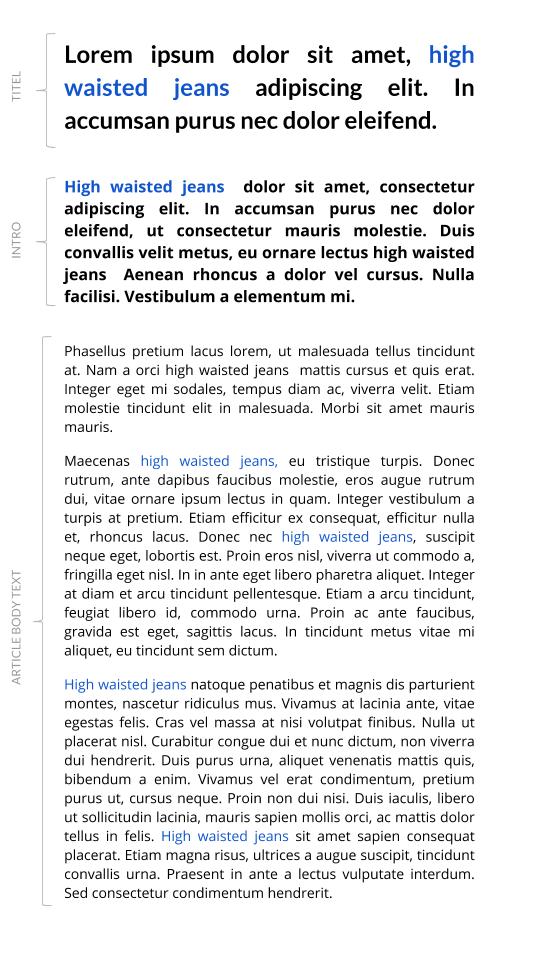 Your basic, beginners SEO strategy overview;
Selected keywords (from a keyword analysis with user intent and volume)
Social media and other relevant external websites
Press releases and external link building activities 
Can I do this by myself?
Yes you can perform some of the work yourself, based on what is important to rank high on for your business and the competition of course. There are plenty of basic improvements you can do yourself when it comes to search engine optimization and your website. A lot of the work (or should be if not!) is simple "best practice" when it comes to website management.
To establish what keywords that you want to rank high on – do a keyword analysis – I would recommend that you let an SEO agency do this, or freelance consultant, since this is tedious work and a experienced person does this much quicker.

From the keyword analysis you select keywords to rank high on, based on the search volume (in most cases, there is a waste of time to target to rank high for keywords that have low search volume).

When selecting keywords to work with, you should also take in consideration your customer journey to purchase and select a few keywords from each phase. (intent)
I use see, think, do and care since this is an easy model to apply and work with.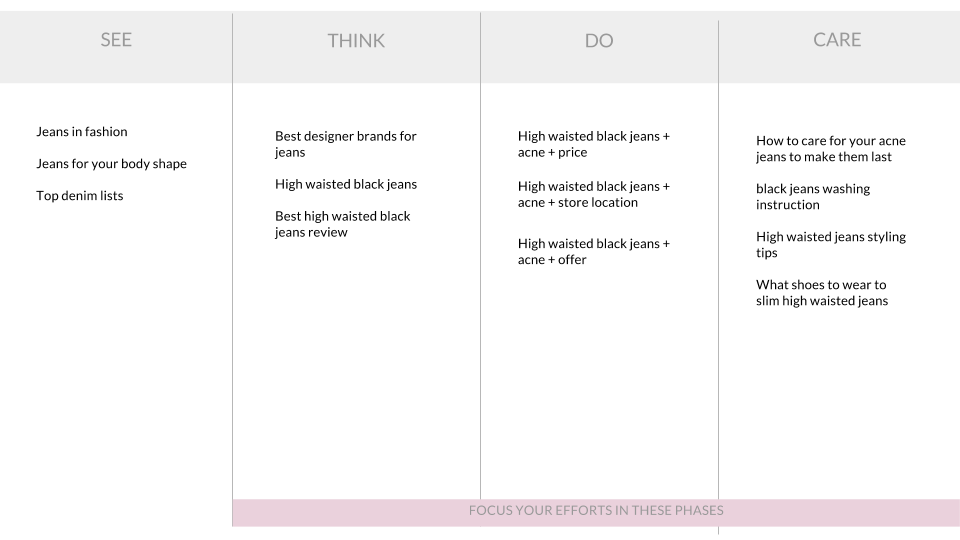 In this model I've used high waisted jeans as an example for on how the potential customer can use a search engine to find those perfect black, high waisted pair of jeans. And thus illustrate how you should think in terms of picking your keywords, optimizing and creating content for your website.
How to do a keyword analysis and evaluation yourself:
If you rather do a keyword analysis and evaluation yourself, these are the tools to use to perform one.
Google Keyword Planner – evaluate the search volume and competition, amount of searches on a local and global scale
Google Analytics – review existing keywords generating traffic
Google Search Console – submit a sitemap and gain insight on when your website is crawled etc (as well an enabler for you to be able to view some keywords and phrases that generate traffic to your website today)
Google Insight for Search – review trends and search volume in your country

Use your keywords
Create a document of your keywords/phrases mapped against your customer search journey/path to purchase, and make sure this is included in your marketing strategy.
Geographical location – if your company only supplies a service within a specific geographical region, make sure you consider including geographical location/s
---
The SEO checklist
Once you have your keywords, follow this checklist of simple changes you can perform yourself to use as a guide to your SEO empowerment and improvements. To search engine optimize your website pages add your keywords where appropriate:
(download the SEO checklist here)
Page Code
Meta description

Meta keyword
Structure
Navigation structure

URL to page

Page title and name
Page copy
Headings and titles (H1, H2 etc)

Intro text

Body text

Body text with highlighted words

Or in bullets

Page content
Link within your website on keywords (vote on your own website)

Copy, videos, images – alt text, file names and descriptions

Links

Links to key pages on your website
Social media
Pinterest – how your boards, images and content are named

Youtube – how you playlist are named, videos, description etc

Google+ – business profile, place and communities, if relevant

Twitter – use to spread the word about your content, in a useful way of course

Other relevant platforms and forums (yelp, tripadvisor etc )

Your pages
For each page make sure vital keywords are present in:
Page titles, name etc

Meta description

Meta keywords

URLs generated – should reflect your keywords in them (where relevant and logical)

Content (copy, images, videos, alt text, descriptions etc)
New content
Code
CSS files should be placed externally and linked in

JavaScript files should be placed externally and linked in

Image mapping code, should preferably be placed in the bottom of the 

HTML code structure if possible

Cookies – try to use an alternative solution or don't use cookies on content 

pages (depending on your requirements that is)
Get Google Tag Manager
Url's
Dynamic URL's with parameters in them, use a URL re-write tool for this 

make sure the URL's that are generated follow a neat structure like for example: domain.com/category/product_name.htm
Various
Have you created a sitemap?

Have you submitted your website to Google through Google Search Console?

Get a developer to help you out with any errors and warnings found by Search Console upon indexing your site
Load time and other server side tasks

Links
Do you have a link building strategy for external websites?

Make sure your keywords are included in the link text

Make sure you are using the right pages of your website to build links to (that you link to a specific or specific pages (with the keywords in them))

Internal links, within your website, linking to other pages, the same rules 

for keywords in the link text apply for these
This is a lot of information in one article – so you can download a search engine optimization checklist over here
---
Tools:
---
A quick way to find out if and what from your website is indexed
Go to Google.com (or whatever suffix is relevant for you)
Type in site:yourdomainname.com
In my case:
site:veronicastenberg.com
gave me on the 7/01/2017 – 132 page results
or use your Google Search Console, if you have this for your domain – to find out if and what is indexed in more detail (listed)
---
For further reading
Twitter & Google: http://searchengineland.com/signals-twitter-google-care-219202