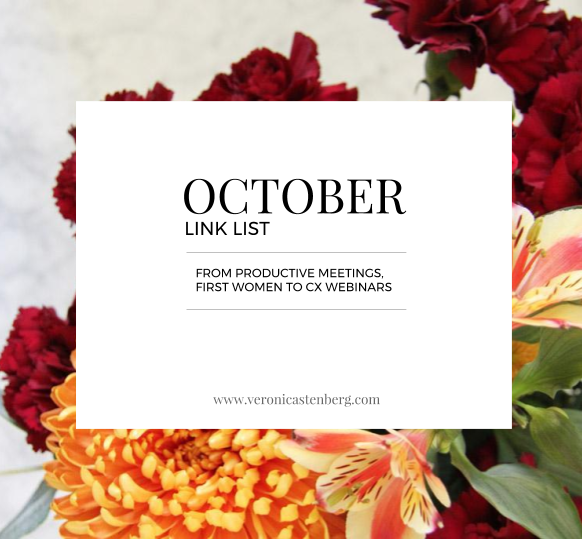 October link list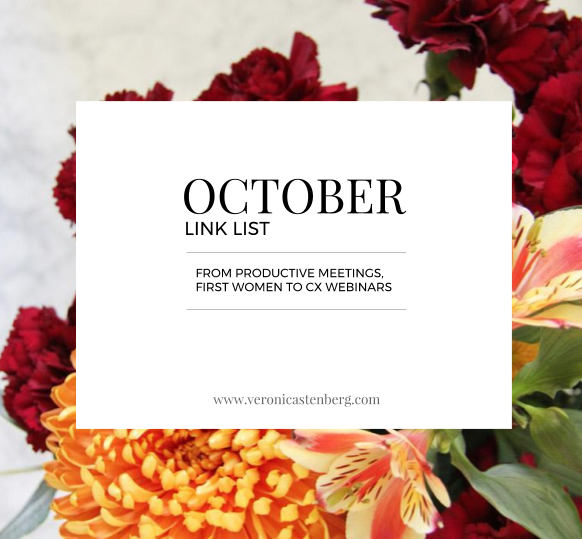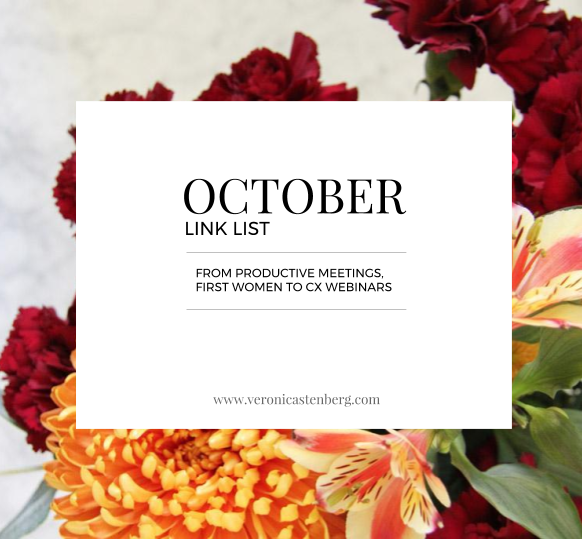 Grab a cup of coffee and whisk through my link list from October, it contains everything from meeting productivity tips from Elon Musk to actual hands on improvements you can do to your own LinkedIn profile.
---
Eight gas lighting techniques to watch out for – in the office!
Though morning routines to sow seeds for your success
How to write a LinkedIn headline from GirlBoss.

A inspirational collections of first women
When you are drowning in data, this is what you should focus on

Want to up your skills on crafting great customer experiences and want insight on the Asia-Pacific-Region? Then watch this webinar from econsultancy, with trends, data and best practice.
Get inspired by how Flight Centre increased both revenue and bookings, short and long term, using DoubleClick.
Three things Elon Musk always does when prepping for meetings, and you should too!
Want to make better YouTube videos? then check out this Youtube playbook from Think With Google.
Lastly, this video is a must watch – for the energy and passion and wisdom!