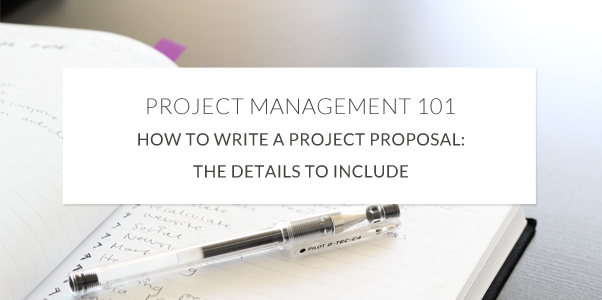 How to write a project proposal: the details to include
As the forth part in the article series on project management – I've listed the most common points to include when writing a project proposal. The first part covered some general advice – this piece focus on the details.
Bare in mind that sometimes less or more are required, depending on the complexity of your assignment, how many companies that are involved in creating the work for your customer and the size of the actual project scope – i.e the work in it's entirety that you are doing.
---
A list of common sections with points to include in a project proposal
Short introduction that covers:
The background to the request and short to the point why your skills/services are compatible with producing the solution.
Scope of work
Purpose of work i.e what problems does this solve for your customer – what is the end goal you are working with the client to achieve?
What is included and what is not
General assumptions – to verify with your customer (this is useful when you haven't got all the details and you can list all your assumptions and go through these with your customer)
Simplified project plan and process
A preliminary time plan
Who is responsible for which tasks between you and the customer
Any deliverable needed from the customer with deadline (and what is affected if they are not delivered to you)
The end deliverable
What is it?
When will it be delivered and how?
What will it be delivered as?
Time plan
Will your project be broken down to different phases? if so what is included in each phase? and when is the deadline for each phase?
When will you perform which task?
Who is responsible?
What and when does the client need to deliver feedback or assets? what do they need to deliver? (involve your client in this step)
Any meetings?
Any crucial review points?
The final deadline
Risks
Can you identify any risk to the project and time plan? what can potentially effect the project? what may the potential outcome be if the s*it hits the famous fan?
Cost
Either as grand total or breakdown per task/deliverable or based on how you operate
Terms and conditions
Any delimitations (what is not included – and what will incur extra costs)
What is out of scope
Any confidential information in this proposal
Payment details and how and when you will invoice
What will happen if the customer does not pay?
What happens if the customer asks for revisions after certain points?
The next steps to for you to start working with the project
Deliver feedback within x day to be able to execute on the suggested time plan (good idea to include in time plan to make this more obvious)
State that when the agreement is accepted equals that your project will project start (if that is the case)
Don't forget the nitty gritty – aka the details
Organizational numbers etc
Contact details for responsible parties both at your and your customers office