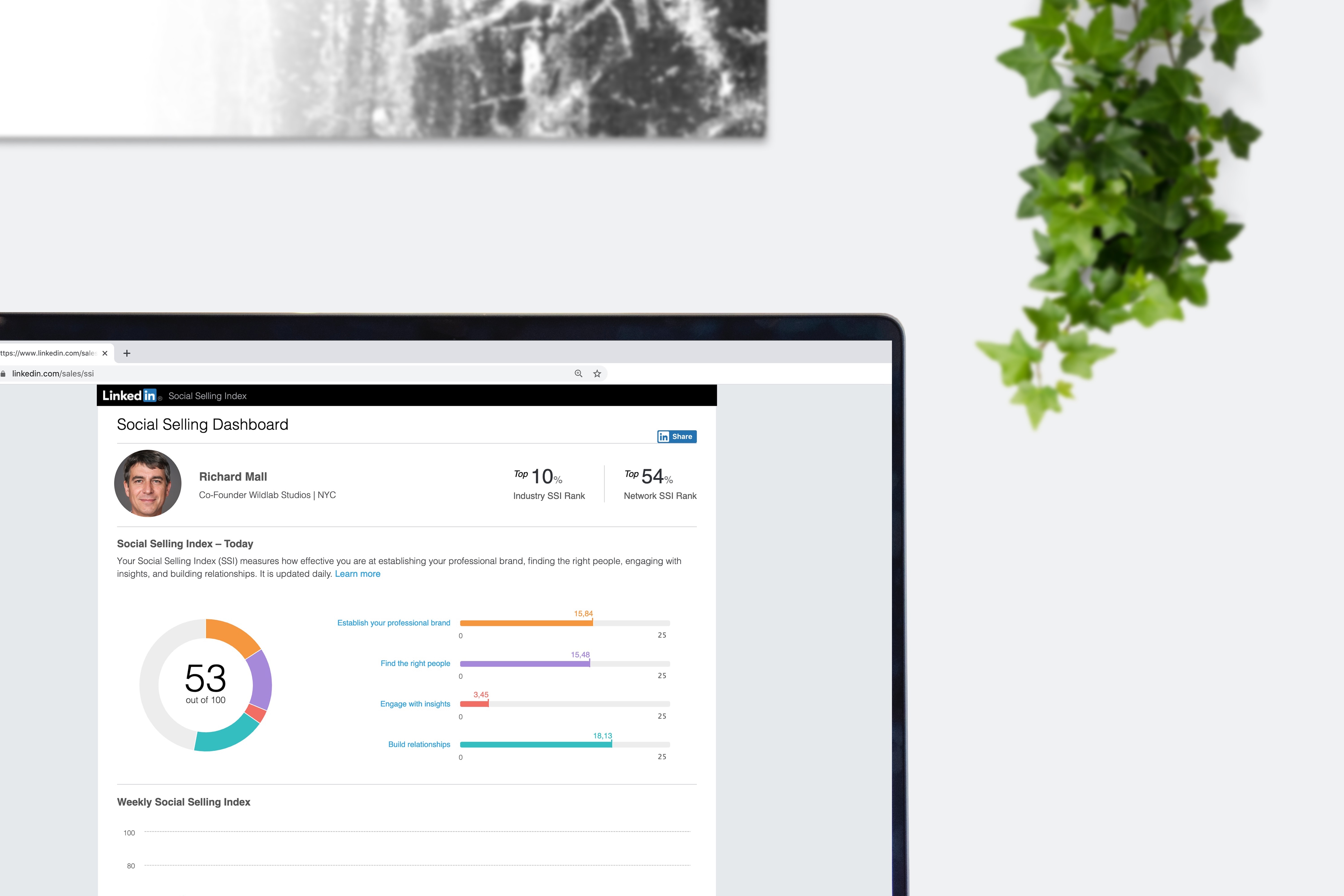 Forget monthly reports – 7 reasons why you need dashboards for your business
The purpose of a dashboard can be different depending on what you want to achieve. By applying specific dashboard reports for different target groups within an organisation, you help people who may not be used to working with analysis to more easily ask questions and make decisions that are based on data.  Especially if you have key data in various platforms such as Google Analytics, a CRM, a booking plattform and so on that you need to be able to allocate into one comprehensive view. 
There are a number of different opportunities in relation to following up on your marketing activities for both business management, sales, CX and the marketing department to understand ​​perfomance and what you should act on in the near future. And by near future, I mean today. 
Businesses often use a dashboard to identify and highlight key data in a format that is easily accessible, visual and easy to understand. By using a dashboard, you can avoid silo reporting of important data and you can get a holistic view of your business' digital presence, performance and how it affects your business. 
It is easy to adapt dashboard views to different target groups within an organization. If you have more than one agency they can also report into the same tool and give the business one report on how the digital presence performs in its entirety. 
A dashboard provides focus and increases awareness of the role of the digital presence for the business. It enables you to work actively and efficiently with data that is available from more than one plattform. By utilizing automatic reporting you can quicker make decisions that will impact performance. From decisions to change focus in various marketing channels, redistribute marketing budgets to identify new needed actions based on data that is up to date. A crucial component in being able to work more data-driven is to actually make decisions here and now and not 6 weeks after receiving a monthly report. Then you base those decisions and actions on by then historic data. The faster you act the better you can increase performance.
From a business perspective, there are many benefits of utilizing dashboards to follow up, work with, and act on data:
Save time
By reducing the administration time to get the data you need for your reporting. As the data is ofter located in more than one plattform in order to get a holistic view of business performance.
Increase organisational efficiency


By reducing the time to obtain key data, and manually generate reports in order to analyse results and perfomance. Your organization becomes more efficient and can act faster from insight to executing any measures needed to optimize business results. 
Get ahead start against your competitors
By giving your team the tools to effectively follow up on performance and act, they can thus spend more time and focus on working towards achieving the business' goals.
Identify new potential
By actively working and following up on performance, your business will be able to identify new potential to increase sales/conversions, reduce friction in the conversion flow or act to redistribute marketing budgets accordingly to where the potential is.
Increase collaboration within your organisation
Place your business goals in the forefront for your team by making key performance indicators and data accessible and visible within the organisation. This increases the focus on the common goals of the business. An important key in getting everyone to work in the same direction.
Create a customer-focused mindset
Today it is increasingly important to follow up on the various customer journeys and experiences. By building a dashboard that handles customer-related KPI's, your business can more quickly follow up on and view specific activities from the perspective of your customers. 


Make the right priorities 
When it comes to the digital presence, there are endless possibilities today in relation to what you can do. From testing new platforms, run experiments through A/B testing and more. By following up on performance against your strategy and correlating KPI's, your business knows what activities to focus on and not. Since you will gain what works and what dosen't.  This ensures that both budgets and time is invested in the right activities for your business.


---