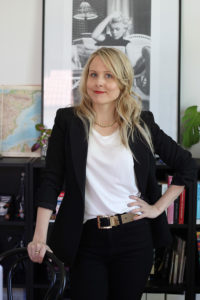 I help you find solutions to the challenges your business faces digitally and help you take your digital presence to the next level. 


I support and advice you in your work with everything from digitalization,  strategic questions to streamlining and following up digital activities towards your business goals.
When  working with me you gain access to experience from a variety of industries and get support from someone who has worked both on the client and agency side. I can support you with insight into other types of solutions and from other perspectives, and help you navigate and make your work more effective with your collaborations with external suppliers of digital solutions.
Examples of what I can help you with as a freelance marketing consultant:
Advice and assitance for and during digitalization

Digital strategy and roadmap for implementation

Managing digital projects and initiatives

Streamline and make your marketing more effective from investments to processes and workflows

Need analysis and specification of requirements for procurement processes of digital solutions, agencies and so forth 

Link your business goals to digital KPIs and your customers' decision-making journey towards a purchase

CRM/Omnichannel strategy

Advice for digital marketing 
Examples of roles where you can hire me as a freelance marketing consultant:
Senior Advisor

Senior Strategist 

Senior digital project manager

Agency Selection Consultant

Interim services eg as Marketing, Strategy or Digital Director
---
A  selection of some of the companies I've worked with during my career:
PwC, Veteranpoolen, Nouryon (fd Akzo Nobel kemikaliedel), Stena Line, Royal Canin, SCA (Libresse, Libero, Tena, Tork amongst others), Brother, Lindex, MQ, Hornbach, Göteborg Energi, Intersport, Blossom Mother and Child, BT Engage IT, Vitra, SPCK Publishing, Telecity Group, Volvo Cars, Volvo Penta, Volvo Buses, Volvo Group, Sarova Hotels, The British Red Cross.
---
Contact me