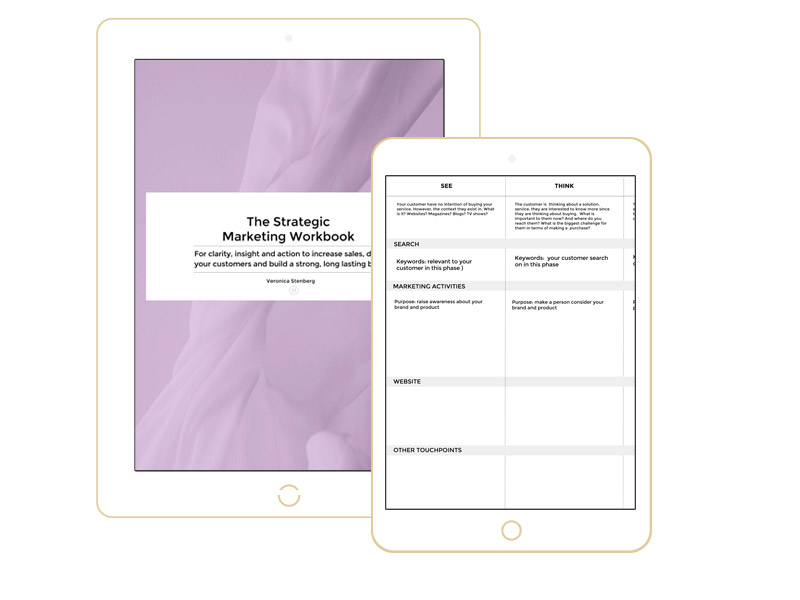 The strategic marketing workbook contains eight worksheets to help you take your marketing activities to the next level. The workbook is designed to help you get clarity and to get a strategy in place which focuses on how to reach both your business goals, target audience and to find solutions to your current challenges.
The documents are examples of what I use when I work with my clients and are tried and tested on both large corporations and smaller businesses.
Some prior knowledge of digital marketing is required while working through these documents.
THE WORKBOOK CONTAINS THE FOLLOWING TEMPLATES AND WORKSHEETS:
Your Customer Personas.ppt

KPI-framework.ppt

Your brand framework.ppt

Tasklist.doc
The Questionnaire.doc

Marketing & communications strategy.doc

Your Customer Journey.ppt

Marketing Channel Framework.ppt
GET THE CUSTOMER EXPERIENCE PLAYBOOK
Simply fill in the form below, verify your email address
and you'll be sent a link to download the free playbook.
Read the privacy policy for more information about how your details are handled and stored.